Step 6: Loading A Game¶
How awesome is this? Looks like someone just built their very own LameStation. How cool are you!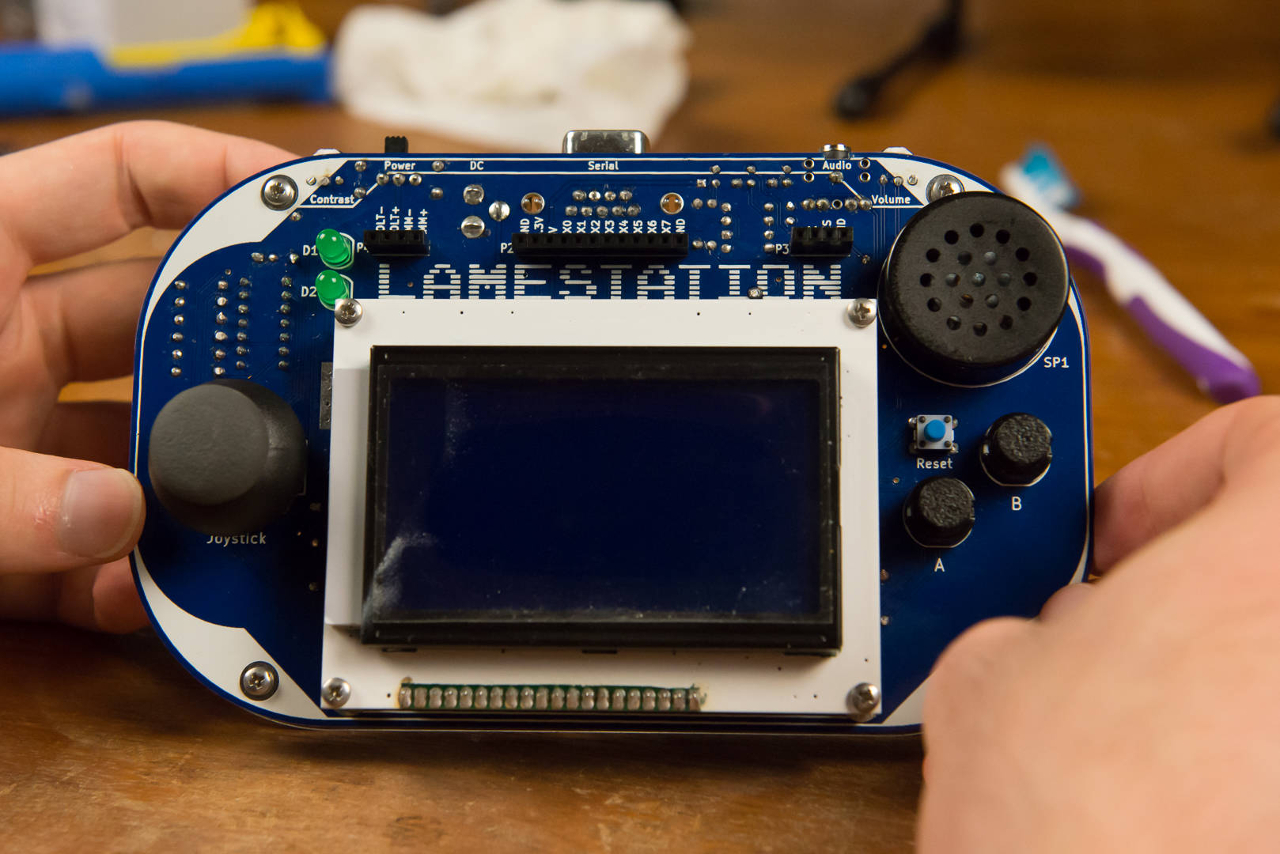 This is the final frontier. Now you get to load your first game onto the LameStation!
Instructions¶
Pick one from the LameStation SDK's games/ directory. I'm sure you'll find something good; any one will do. I chose piXel, an exciting action side-scroller, for my first game.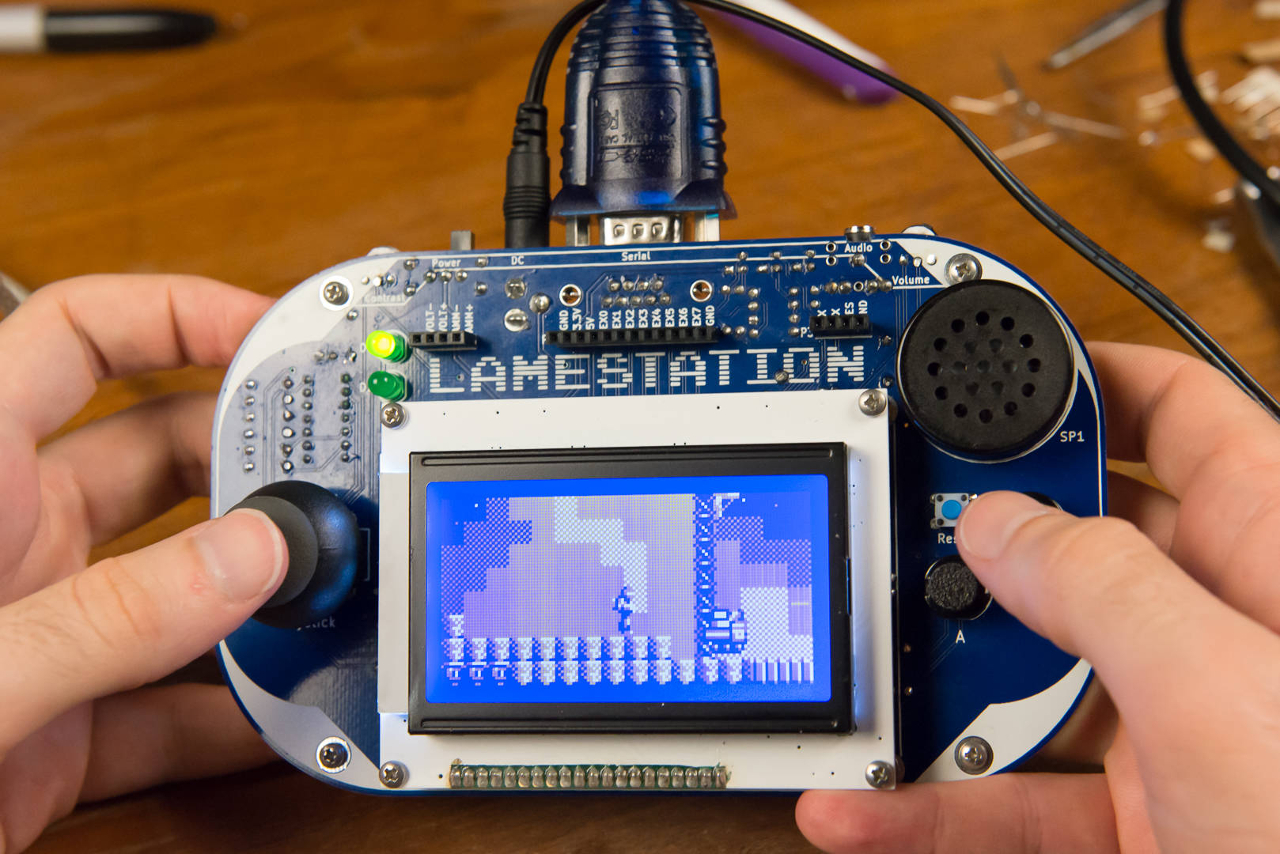 Then you're done! Get ready for the most fun you've ever had ever when you get to write your own games for the LameStation!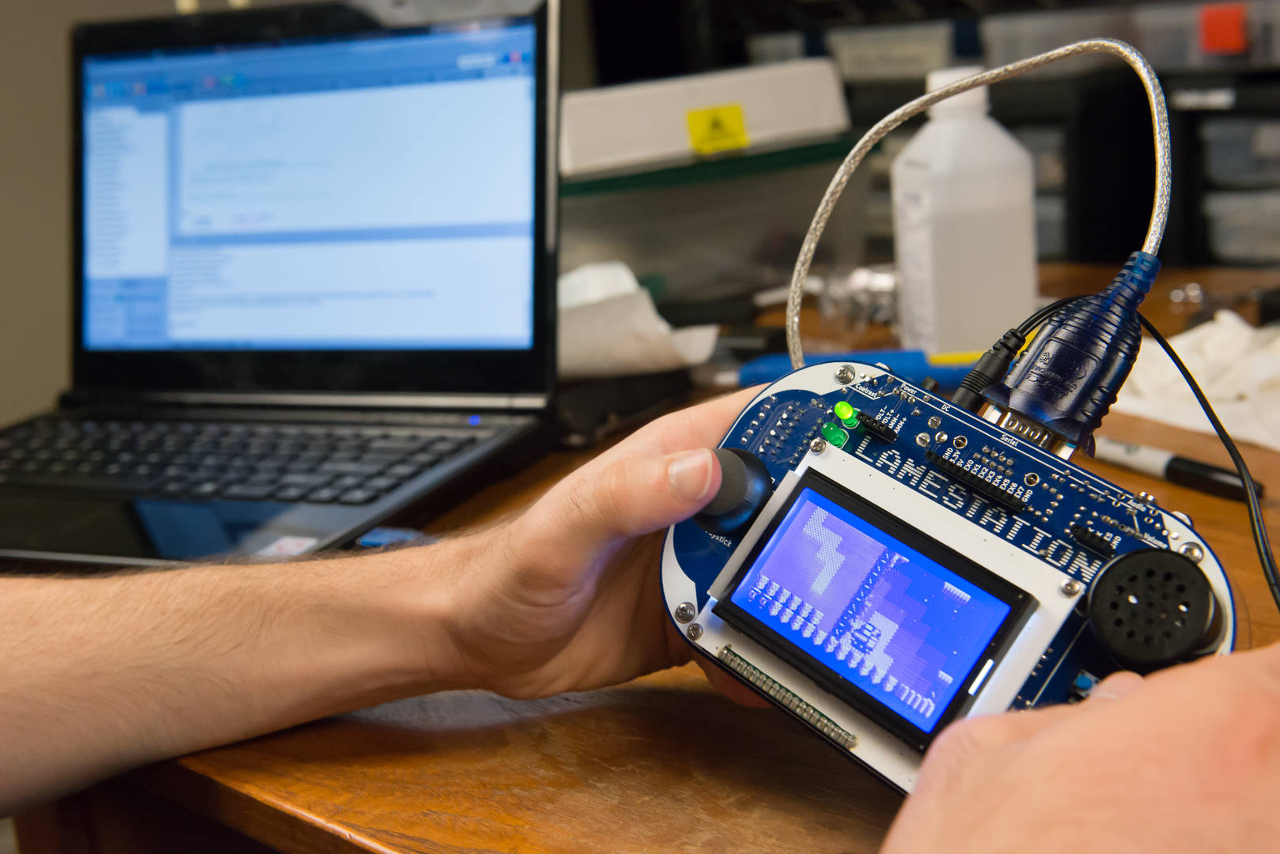 Next Steps¶
Now that you've finished the assembly, gotten your first game to work, it's time to do go it on your own and do something cool.